Beat-Club
Bremen, Germany
50 years of Beat Club 

– Major TV show stage managed by AO Technology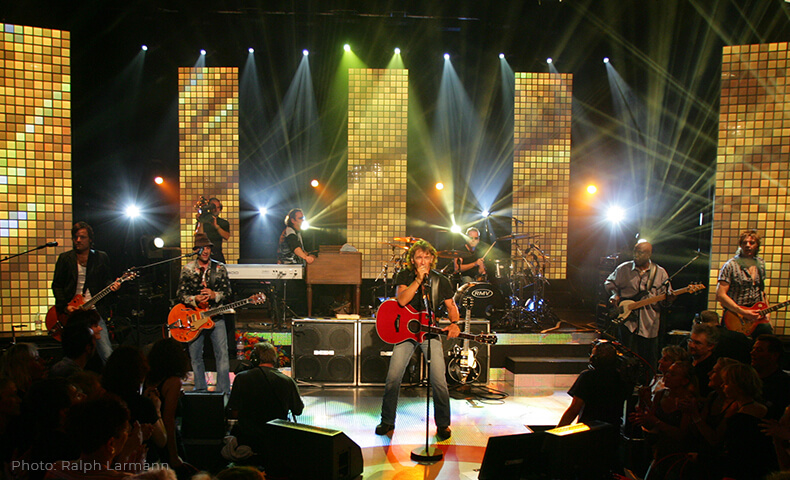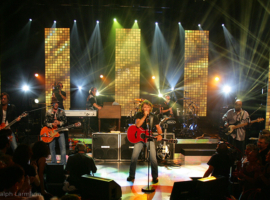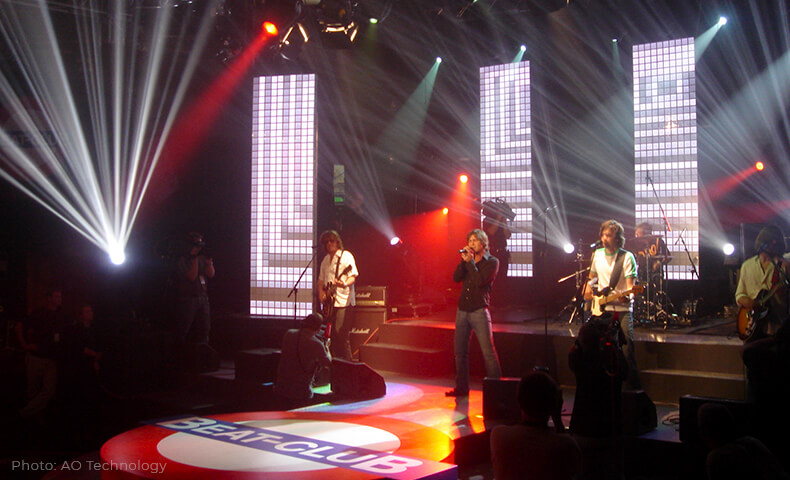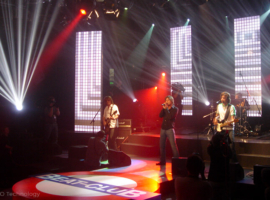 Numerous stars turn up to congratulate an old friend on its 50th birthday. The musicians of today and tomorrow pay homage with their own renderings of over 20 Beat-Club favourites – a mega concert experience.
The objective of Radio Bremen director Jörg Sonntag was to use state-of-the-art technology to give a whole new lighting look to the birthday special. A look in keeping with the rebellious spirit of Beat-Club. And a far cry from the stereotypical modernity of LED walls.
To create show effects worthy of Beat-Club, Jörg Sonntag together with A&O Creative opted for products from A&O Technology and Ayrton.
"We're showing what Beat-Club has made of us", was rock star Peter Maffay's pithy take on the jubilee show."
40 years 

Beat-Club
The birthday gala for the 40th birthday of the cult music programme. Equipped with the finest light and LED technology from A&O Lighting Technology.
LOCATION:
Bremen, Germany
DATE:
2015, 2005
AO EQUIPMENT:
2015:
FALCON FLOWER colour 3,000W
2005:
  40 Chroma Panel 600
  10 Target Spezial 2kW
  20 VersaTILE Module (100x100cm)
120 Meter Colour Stream
    4 Robe Pro Wash
18 Robe Pro Head
    2 Robe color Wash
    2 Robe Color Spot
    grandMA Mediaserver
    grandMA Media consoles
    Nebel- und Windmaschinen

LIGHTING DESIGN:
2015: A&O creative under the direction of Radio Bremen director Jörg Sonntag
2005: Video Design, Video Content. A&O Vision
OPERATOR:
2005: Markus Janning
DIRECTED BY:
2015, 2005: Jörg Sonntag, Radio Bremen
SUPPORT:
Radio Bremen, A&O Lighting Technology Germany
PHOTOS:
2015: aadhoc-media I Thomas Rohwedder
2005: Ralph Larmann; A&O Technology,